Carpet Cleaning, Tile Cleaning, & Hardwood Floor Refinishing
Serving Seymour, IN; Columbus, IN; Scottsburg, IN; North Vernon, IN; and surrounding areas
Clean Right Floor Specialists is south central Indiana's best carpet cleaning and floor cleaning solution. While we excel at cleaning carpets we also offer upholstery cleaning, tile cleaning, hardwood floor sanding and restoration, and janitorial services. We provide the same services for commercial customers like medical offices, warehouses, restaurants and more.
We are a family owned business with over 20 years of exceptional service. We'll leave your floor spotless everytime!



"We were moving into a new house and he even squeezed us in on a Saturday so that the carpets would be done after the house cleaners on Friday, but before the move on Monday, which was exactly what we wanted."
Adam Lesley


"Clean Right has cleaned our floors at Seymour Truck Sales for as long as I can remember. They do an excellent job on the floors, where traffic is heavy, and a great job on our office floors as well! We recommend their work to anyone and everyone."
Jason Jaggers


"This is the second time I have hired them. They did a great job cleaning my carpets the first time so I called them when I was ready to have oak floors refinished. The floors look just amazing. I am so pleased."
Linda Y.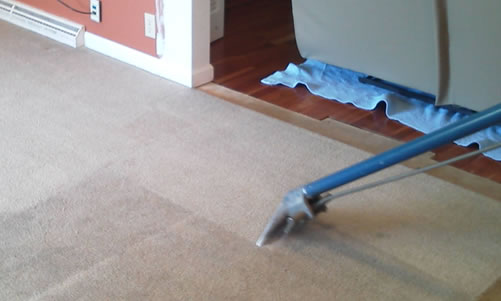 Our Seymour based carpet cleaning company use a combination of techniques to cover any circumstance, but the majority of work is accomplished with high powered truck mount carpet extractors combined with very effective and safe cleaning chemicals to do the best job on dirty carpets as possible.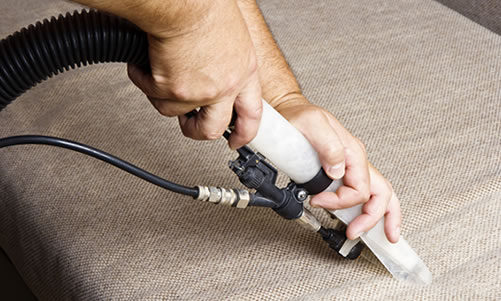 Our upholstery cleaning service doesn't over wet the fabric. We also use low heat so we don't damage your furniture. We use gentle chemicals that are effective and safe for your upholstery. We work all types of fabrics and use high-quality cleaning products.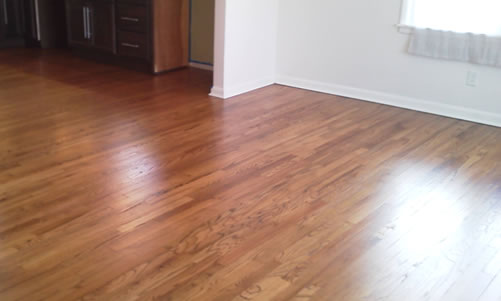 Hardwood floor refinishing is a fantastic way to improve the interior of your home. There is a certain reward in taking something that looks unappealing and giving a fresh new appearance. Especially wood floors, because they can look so beautiful when they are done.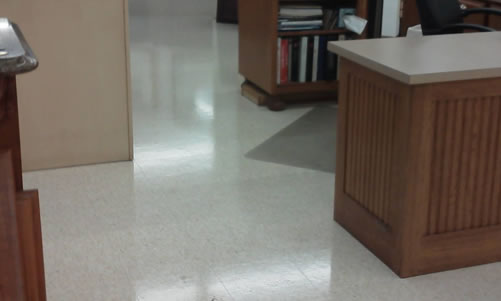 We clean and maintain vinyl tile floors that are used primarily in a commercial setting. We take pride in making these floors look the best they can without producing an unsightly wax buildup. We use high-quality products on your floors.
With our ceramic tile & grout cleaning service, we strive to get the tile and grout as close to new looking as possible using chemicals, scrubbers and high-pressure floor tools to clean and rinse the floors and recommend applying sealer to grout lines after the cleaning.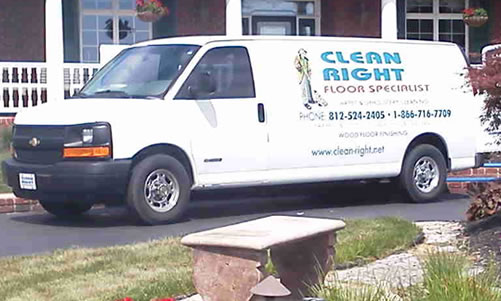 We are not just a company that comes in and gets paid to pull your trash. We take pride in making your facility clean and sanitary. You should notice a difference when someone cleans your building, and we strive to make a positive difference.


"Need your carpet or furniture cleaned? These are your guys. Great job and reasonable price. I have used them multiple times and am always pleased with the results. Thanks Monty for another job well done."
Kelly Eisele Strahl


"I had Clean Right come and clean my couch and area rug today and wow … what a great choice! This team is kind, professional and goes above and beyond. I would definitely recommend Clean Right for any of your flooring/upholstery cleaning needs!"
Ali Kiel


"Clean Right Floor Specialists do a great job … at a very reasonable price! They are the best that I've ever dealt with … honest & hardworking … and friendly people! I recommend them to everyone!"
Ginny Stockelman Fenton

Give Us A Call
You can reach us at 812-524-2405 (Office) or you can contact us via mobile at
812-216-0801 (Cell).

Business Hours:
Monday-Friday: 8am – 10pm
Saturday-Sunday: 9am – 5pm

Service Areas
We serve South Central Indiana including Seymour, North Vernon, Columbus, Brownstown, and Scottsburg.